Tag Archive | poverty
June 23, 2019
in Accelerating the Transition, Africa, Air Pollution, Electricity consumers, Electricity Users, Energy, Energy consumers, LNG, LNG Transition, Low Carbon Future, microgrids, poverty alleviation, economic growth, entrepreneurship, global warming, climate, Sustainability, Toxic emissions, Transition to lower carbon
Whenever I bring up the topic of using natural gas in Integrated Gas, Wind, Solar (IGWS) configurations that will provide "baseload" reliability, and low cost, I know there is a whole gallery of folk just waiting to throw rocks at the idea to use "fossil fuel" in a low carbon scenario.
What the heck, that's happening anyway no matter what I or anyone else thinks. The "grids" are now installing flexible gas generation to maintain stability when the weather decides not to cooperate.
But, with the advent of LNG, and virtual pipelines that can get the fuel to more remote areas that can bring all the technologies together, there's something else my observations are waving a flag about.
Globally there is enough "waste gas" being flared to more than supply the whole area that either has no electricity or unreliable at best. And it's just burning and burning and emitting CO2, SO2, and particulates.
Just, burning and burning. Nobody to use it.
Plus, diesel is the go-to fuel for reliability, on top of the burning flare gas and that's making urban areas deadly with pollution.
But, if we capture the gas that's just flaring away, compress it or turn it into LNG, and then use that reliable fuel to make electricity, the overall effect is below net zero. Not only are we not causing any "new" combustion, but we're making net negative,pollution-free electricity.
And this electricity can eliminate the need for indoor pollution, from cooking with wood, dung, or charcoal that's killing at least 4.6 million people per year.  
My simple mind is saying, "we have no additional CO2 emission from gas, and the byproduct is clean electricity to save lives wherever we can make this available."
Since the compressed or liquified gas can be handled like, and replace diesel fuel, we can start doing this with microgrids that are immune to outages.
We don't have to build new pipelines or new grid transmission lines, and we have exclusive control of our energy supply, no government goof ups, corrupt "tollgates" and "poof" those people are healthy and can work adding new income to the economy.
I have some friends in this space, and I hope we can collaborate to get one or two, or three done.
Once established, it should start blossoming, I'm never the only one to think of this stuff so if my friends aren't the first then who cares.
Let's stop dirty waste, and start providing clean upward mobility.
©Wm Ross Williams Copyright 06232019
Featured
in Africa, Economic, consumer buying power,, Electricity consumers, Electricity Users, Energy consumers, Energy storage, food, Full spectrum economics, microgrids, poverty alleviation, economic growth, entrepreneurship, global warming, climate, Renewable Energy, Safe Water, Solar, Sustainability, Water
The potential profitability is in the areas of Sub Saharan Africa where no one is looking. And, it's sustainable productivity that supports business structures where "every party wins". From the poorest subsistence farmers, up through the entire supply, services, and support tiers of a high value-added processing plant
The only thing new about the approach is the broad-based business model. The revenue model is already working in South Africa where the raw ingredients are grown, and concentrated, frozen or powdered into long shelf life exportable products. The difference between South Africa and the rest of Sub-Saharan Africa has been South Africa's availability of cheap and reliable electricity.
There are many large underutilized areas of Sub-Saharan Africa that have complete ecosystems capable of growing the needed raw food products. They just lack the reliable energy needed by the value-added segment of the process.
Now, with affordable and reliable clean and renewable electricity that can be near the point of food production, we can bring the capability to do the value-added food processing to the food farming areas.
This will bring a whole new economy to the area by enabling the gross revenue enhancement of food processing. Sustainability is in the fabric of this business model. A new food processing plant using 50 employees, will create a minimum of 1000 peripheral jobs.
Another essential is creating privately owned and managed farmers cooperatives. Business-oriented management at the outset will also provide the capability of maintaining the transparent equitable distribution models. The cooperatives can maintain the new buying power and affordable electrification at the farmer level.
The distributed energy and food processing approach can now make it possible for smallholder farmers to produce and monetize crops that would be lost to spoilage without the markets, and refrigeration capability in the immediate areas of production. Tomatoes, avocados, citrus, extractives for essential oils, can now be grown and processed for far-off markets.
Part of our commitment is to develop this enterprise in a way that also allows others to replicate the successes and avoid repeating the inevitable –Surprises- that accompany first implemented new enterprises.
For more information call or text Bill Williams at 01 303 888 0380, William@Altresco, or connect on Facebook or LinkedIn with William Ross Williams.
©William Ross Williams 2.16.2019.
January 20, 2019
in Africa, Economic, consumer buying power,, Electricity consumers, Electricity Users, Energy, Energy consumers, food, microgrids, poverty alleviation, economic growth, entrepreneurship, global warming, climate, Renewable Based Thermal Energy, Renewable Energy, Solar, Sustainability, Uncategorized, Wind
Nigeria completes construction of 8 multi-million dollar power plants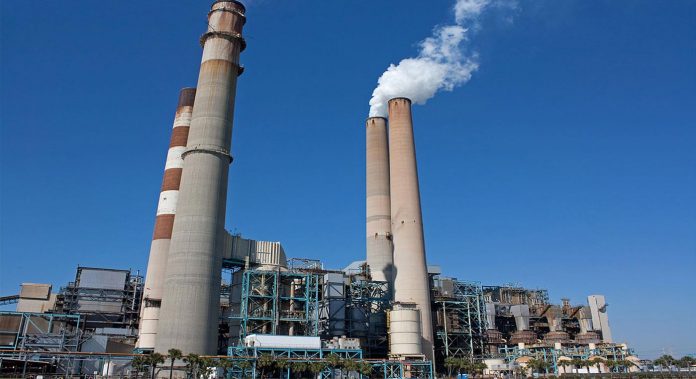 For example, the Port Harcourt Electricity Distribution company has 14 Million people in the area they serve. Only 2 million have enough income to buy an electrical appliance and pay for electricity.
Many of these power plants are located within the service area of the Port Harcourt Electricity Distribution company. But the PHED Disco gets no share of that revenue. The  14 Million people in their "service" footprint get no economic benefit from this generation or even the industrial companies that this electricity is going to.
The energy and economic impact of these generating plants completely bypass 12 of the 14 Million people in the area PHED is trying to serve.
The rapidly expanding Nigerian economy we're hearing about has completely detached from the majority of the Nigerian population. Only 2 million of the 14 million can afford to buy electricity, or pay for appliances.
And, in coming to understand the actual economics of the country of Nigeria we've uncovered an alternative approach that can positively impact the ignored 12  million in the Port Harcourt area.
The 12 million people in the "ignored" population in the Port Harcourt area are representative of the other 800 million members of the "ignored" class. What are the products that will support this economic transformation?
International USDA quality processed food products.  This endeavor will also create a sustainable food production template. This go round we intend to demonstrate how we can feed the world without destroying it in the process.
Clean and green energy can now power global food production, create new economies, and model a brighter future.
The book begins here
Energy Insights for regular people.